Carpeting
Choosing the Right Carpet - Quality Carpet and Installation from the Industry's Leading Manufacturers from McCurley's Floor Center - Serving the Concord Area
Nothing helps a room feel cozy and intimate like carpet. At McCurley's Floor Center, they carry carpet in a variety of colors, patterns, and weaves from the industry's leading carpet manufacturers, like Mohawk Carpet, Philadelphia Commercial Carpet, Anderson Tuftex Carpet, Milliken Commercial Carpet, Queen Carpet - all the better to accent your decor and walls. What's more, many of their brands are designed to be stain-resistant, which is perfect for those with children or pets.With its nearly unlimited color and texture choices, carpet offers versatility like no other flooring option.
Why choose carpet?
There are many benefits to using carpeting, including:
Comfort - Nothing beats the softness of carpet flooring.
Durability - Quality carpets with the right care can last for many years.
Variety - With its large selection of colors, textures and patterns, carpeting can be tailored to complement any decor.
Safety - As a non-slick surface, carpet flooring puts safety first.
Noise reduction - Carpet reduces echoes and noise to lower levels of the home.
Choosing the right carpet
Carpeting comes in many varieties. Consider these factors as you shop for carpet flooring:
Material. The most common carpeting is made of nylon. It's comfortable, durable, and stain resistant. Other options include wool, polyester, and olefin, each with unique characteristics.
Color and style: Dark colored carpet can add intimacy to a room, but they can also show every piece of lint attracted to the floor. Lighter colors can brighten a room, but can also soil easily. From berber to plush, the color and style combinations of carpet flooring seem endless.
Quality: Like most investments for your home, carpet flooring comes in a variety of grades - and you often get what you pay for. Lower cost carpets may need to be replaced sooner, so the overall investment won't pay off.
Many Colors and Styles to Choose From
There are many styles of carpeting to choose from: Indoor/Outdoor Carpet, Synthetic Turf, Sculptured/Cut & Loop, Commercial Loop Pile (texture), Children/Juvenile Carpet, Saxony (textured), and more. Visit their showroom on 2395-J Monument Boulevard in Concord to view their complete selection.
Before you buy
Carpet may seem like a simple element in your home - but choosing the right carpeting can be a challenge. The qualified carpeting experts at McCurley's Floor Center can help you carefully balance your flooring budget against quality and home decor considerations to ensure your carpet selection looks great and can stand the test of time. When it comes time to installing your new carpet, their professional installers will treat your project as their top priority.
McCurley's Floor Center - Proudly serving the Concord area since 1971. Call them today at 925-680-4433 for your consultation - they look forward to hearing from you!
---
NOTE:
McCurley's Floor Center does not carry every style of carpeting. Check with them first about a particular product or to see if your product choice is available for special order.
---
#AxminsterCarpet #BerberCarpet #CarpetBase #Carpeting #Children #JuvenileCarpet #Commercial(tufted) #Commercial(woven) #CommercialCarpet #CommercialCutPile #CommercialCutPile(pattern) #CommercialCutPile(texture) #CommercialCut #Uncut #CommercialCut #Uncut(pattern) #CommercialCut #Uncut(texture) #CommercialLoopPile #CommercialLoopPile(pattern) #CommercialLoopPile(texture) #CommercialPrintedCarpet #CushionBackCarpeting #CustomCarpet #CutPileCarpet #FusionBonded #HandCarved #ArtisticCarpets #Indoor #OutdoorCarpet #LoopPileCarpet #ModularCarpetTile #NeedlepunchCarpets #PatternedCarpet #Recycled #Saxony(plush) #Saxony(textured) #Sculptured #Cut&Loop #ShagCarpet #SpikeResistantCarpet #SyntheticTurf #Velvet(woven) #VinylBacked(6FT) #WiltonCarpet #WoolCarpets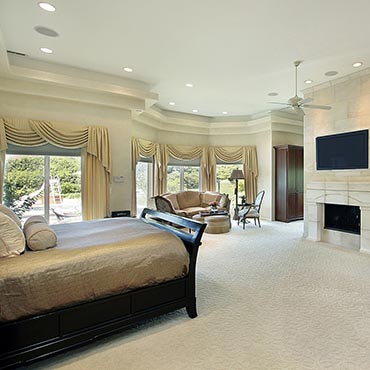 Self-Adhesive Carpet Tiles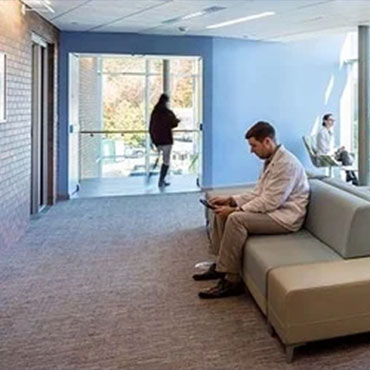 If you're looking to cut-out the hassle of traditional flooring adhesives, it's time to turn to self-adhesive carpet tiles. From sticky backings to friction-based coatings, we're sharing the pros and cons of self-adhesive carpet tiles - and seeing how they stack-up compared to conventional adhesives.
Learn More
The Complete Guide to Printed Carpet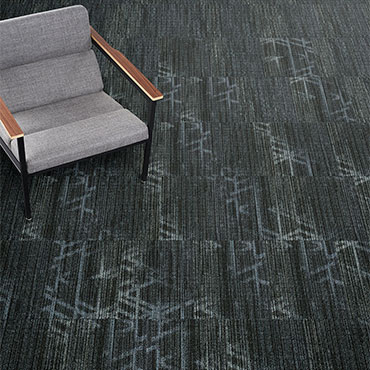 Printed carpet offers unparalleled design flexibility and creative freedom. Designs can be made to match perfectly from tile to tile, and vary hugely in size – from high-resolution half-inch patterns, to patterns as large as your floor plan.
Learn More
---
Keeping your home clean is hard when dust, dirt and allergens are looming. Help Minimize these allergens with Air.o Hypoallergenic Soft Flooring from Mohawk. From its surface to attached premium cushion, Air.o won't absorb any moisture helping to prevent the growth of allergens. It also releases dust, dirt and pet dander more easily when vacuumed. Air.o has no VOC's or odor and is latex-free. That's right, no "New carpet" smell. Experience "pure peace of mind" with Air.o Hypoallergenic Soft Flooring. https://www.mohawkflooring.com/Carpet...
Watch Video
Visit Website
---
If you could ask your furry friends what kind of carpet they'd purchase, they'd say Mohawk's SmartStrand. It's made with stain resistance and durability in mind. We love our pets and they spend a lot of time laying on the floor, so why not give them the best carpet possible? If Mohawk's SmartStrand carpet stood up to a rhino, it can handle any sort of wear and tear that your pet can throw at it.
Watch Video
Visit Website
---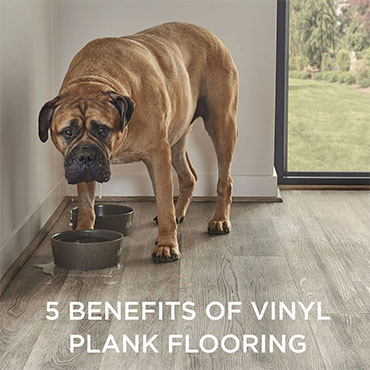 Vinyl plank flooring is quickly becoming a favorite among homeowners for its ability to stand up to scratches, moisture and more. Discover the other reasons it's a great choice for your home in our blog, "5 Benefits of Vinyl Plank Flooring"
---